Autumn Learning
Maths
This term, during Power Maths lessons, the children will learn:
Unit 1 - Place value within 1000
Unit 2 - Addition and subtraction
Unit 3 – Addition and subtraction
Unit 4 – Multiplication and division
Unit 5 – Multiplication and division
In addition, children will be learning and practising their times tables. They will learn to 'roll their numbers', will explore patterns and play games.
English
Throughout the term, we will extend the children's knowledge and enjoyment of a range of genres including;
Retelling the story of 'Something Fishy'
Writing letters linked to the stories 'The Stone Age Boy' and 'The Dark'
Writing a narrative based on the story 'The Bear and the Piano
Writing a non-chronological report linked to our history learning about the Stone Age
Landscape poetry linked to our geography
History
On Thursday 8th September, Year 3 were visited by the Stone Age people. We had a very exciting day, where children enjoyed taking part in three different activities. We learnt about our local area during the Stone Age period 'Grimes Grave', we created our own cave painting and then we visited the Stone Age tent to look at artefacts, cooked food over fire and asked lots of interesting questions. This was a fantastic introduction to our Prehistory topic, which we will continue learning about this half-term. See more photos from the day in the Year 3 photo gallery.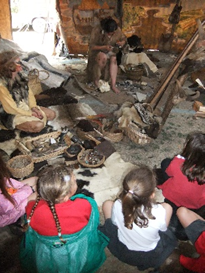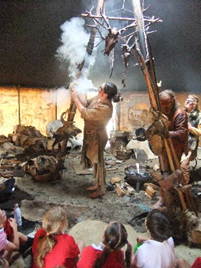 Science
This term during their science lessons the children will be learning about rocks and soils. After half-term, we will be learning about forces and magnets.
Languages
Children in Year 3 begin to learn French. This term, they learn how to say hello, introduce themselves and ask how someone is.
Geography
After half-term, in our geography lessons the children will begin a new topic called 'Map Skills'. The children will cover a range of objectives, including: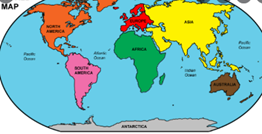 Identifying map symbols
To read 4 figure coordinates
Identifying European countries