Autumn Learning
We were excited to have a visit from police officer Hannah. We sat so nicely and put our hands up to ask questions, we learnt a lot about the job of a police officer. Some of even had a chance to dress up!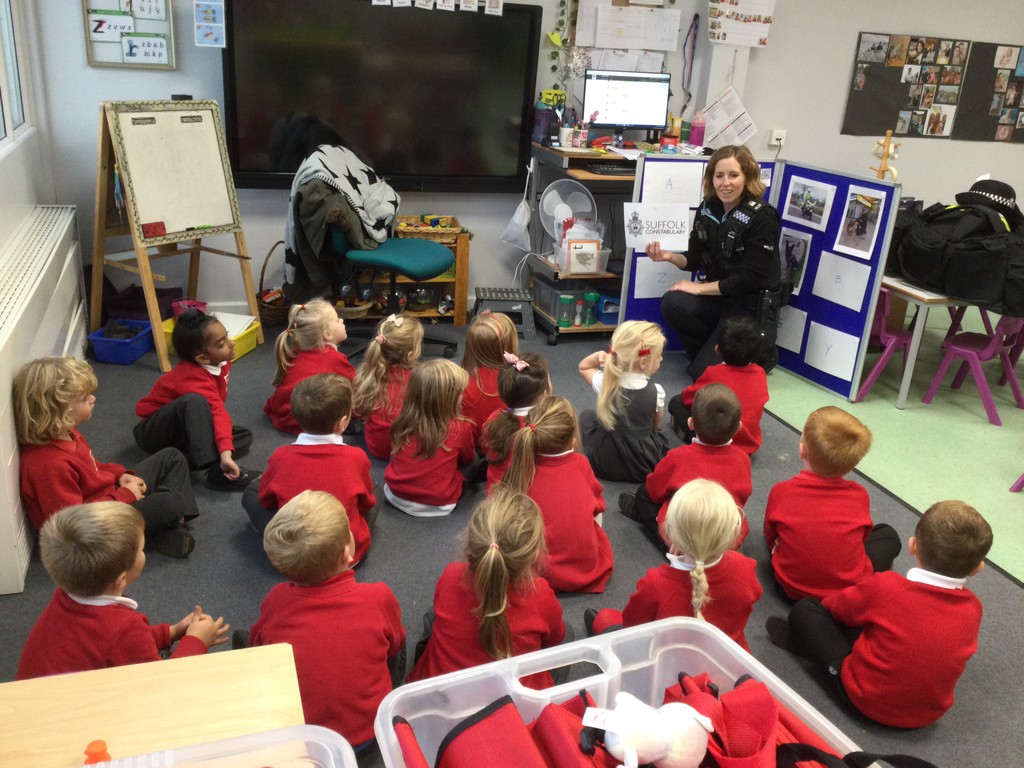 We had some sleepers delivered. These will be used to created a sandpit and new surround for our outdoor construction area at the bottom of our Reception garden. As you can imagine the children were very excited.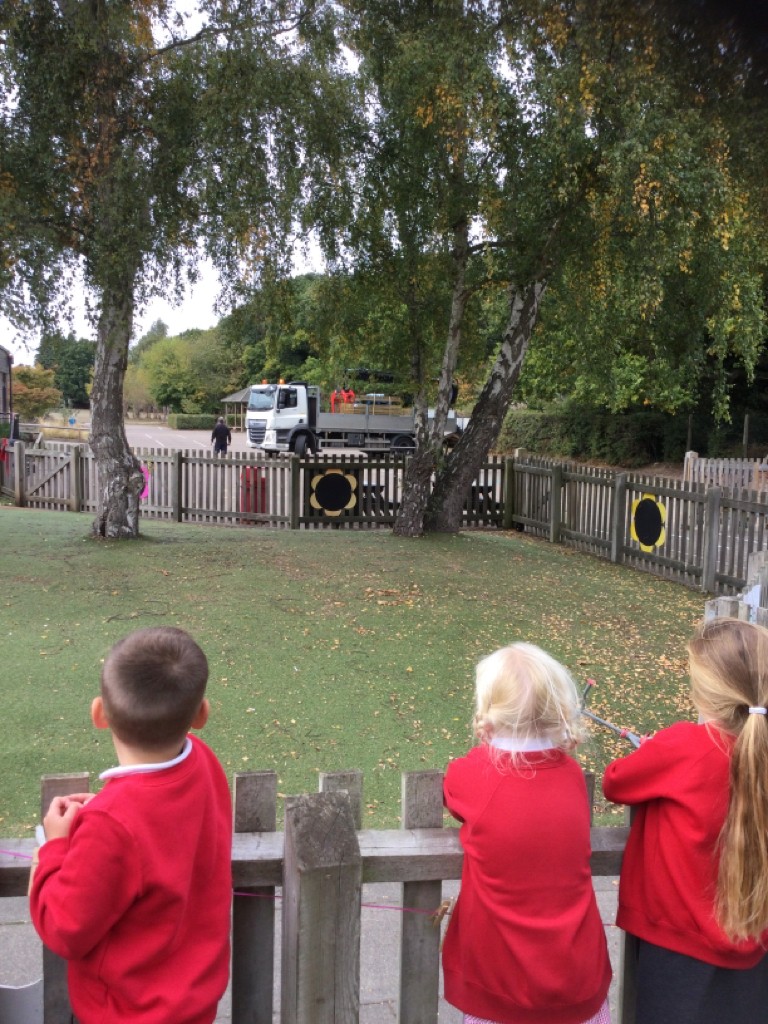 We used our senses to explore a pumpkin, we touched it and said it's skin was smooth. When we held it in our hands it felt heavy. We said the 'pulp' was yucky and slimy. We noticed that the flesh was a lighter colour. We smelt the pumpkin but we weren't too sure if we liked the smell.
We counted the seeds and there were 302 altogether. The children have enjoyed exploring the pumpkin and making their own pumpkin soup and pumpkin pie. We have learnt some new vocabulary 'flesh' and 'pulp'.
We have all been on an Autumn walk around the school grounds where we found lots of Autumn treasures.