Autumn Learning
We have had an exciting start to the year!
We had a visit from Police officer Canning. She explained that her job is to keep everybody safe and showed us pictures of the animals, vehicles and a drone that help police officers to do their job. We looked at our school badge and then looked the Suffolk Constabulary badge. Police officer Canning talked about the different uniform and that the male police officers have two different hats. We also learnt about the walkie talkie radio, torch, video camera and handcuffs. The children were most excited that she had a notepad and pens to write down names!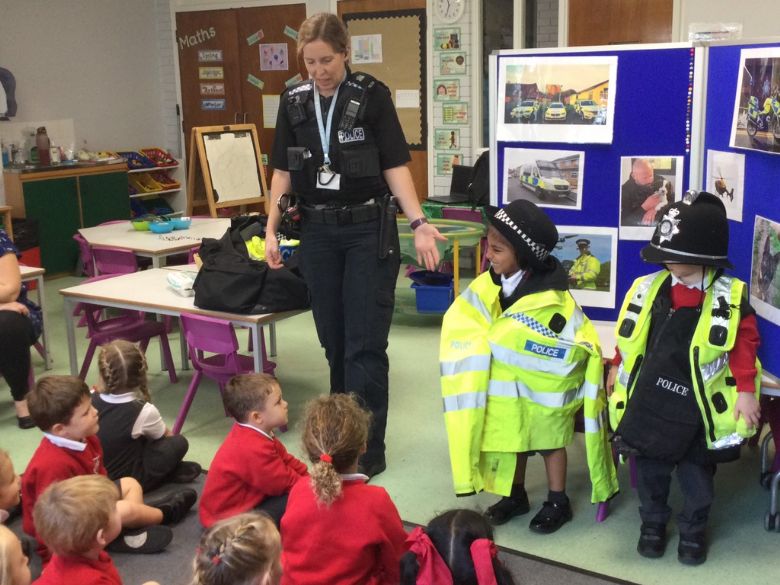 We have been learning about ourselves including understanding what our senses are and how to keep ourselves healthy. We went on a walk around the school grounds thinking about what we could see, feel, smell and hear. We also had some 'senses pots' in the classroom and we did well to use our sense of smell to guess what was inside each pot!