Accelerated Reader
Accelerated Reader
Accelerated Reader is a programme used widely across the country to help teachers to monitor independent reading and track progress.
How it works
From Year 3, after sitting a diagnostic 'Star Reader Test', your child will be given a 'ZPD' which stands for Zone of Proximal Development. The ZPD is a guide to the range of books that are pitched at exactly the right level for your child – including an appropriate amount of stretch at the higher end of their ZPD. For example, your child may say that their reading range is 2.2-3.2. The ZPD is allocated by the programme and is based not only on your child's word recognition but also their comprehension of a text. The 'Star Reader Test' is repeated at the beginning of each term so that teachers can monitor your child's progress.
Once your child has their ZPD, they can choose a book within their level to read. Please try to support your child to re-read these books, or sections of them, to build up pace, fluency and understanding. Any conversations you can have with your child about their reading and understanding of what they have read will be extremely beneficial.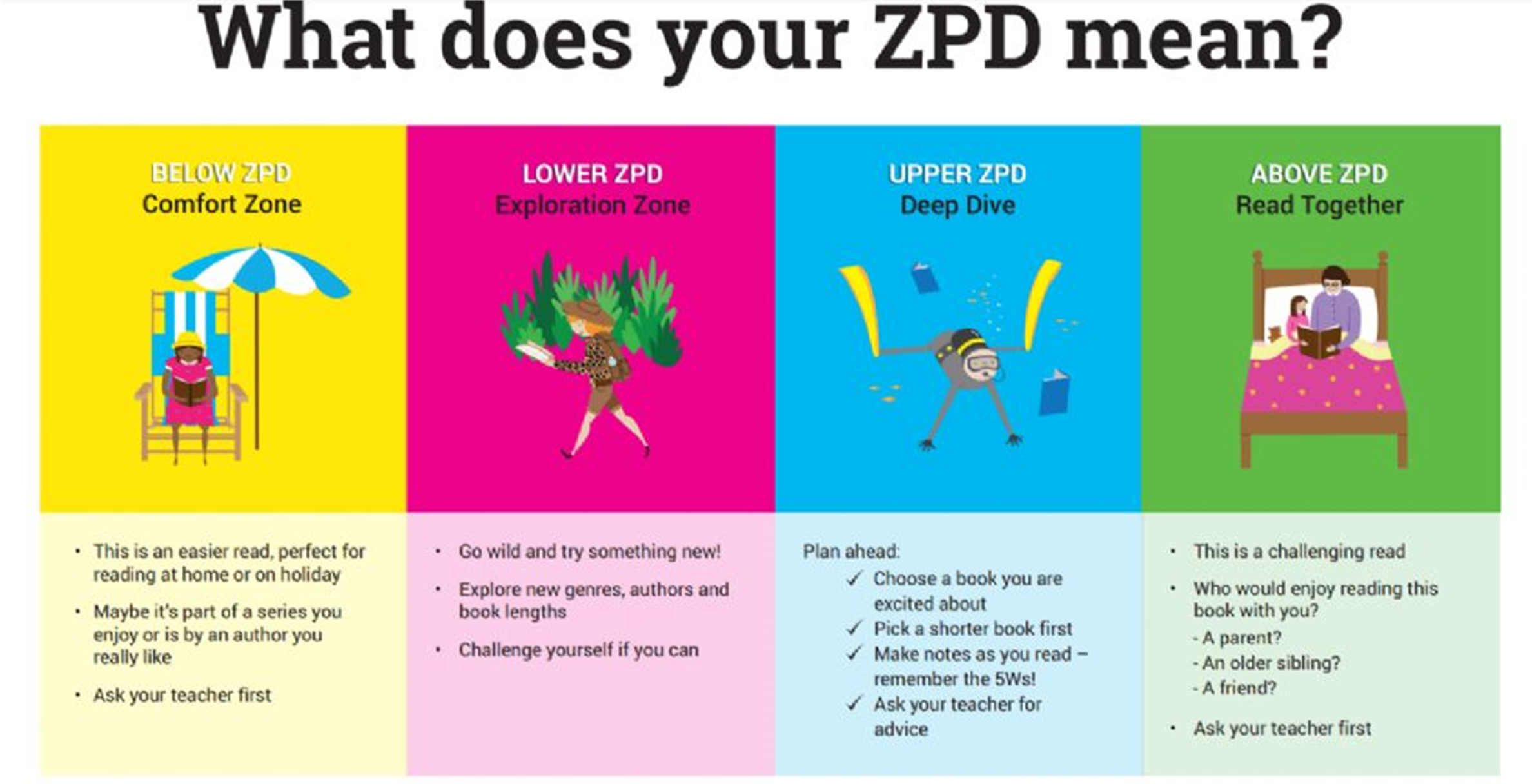 Reading targets
Every book, that has an AR Reading Practice Quiz, is given a points value. AR points are based on the length of the book (number of words). When your child has read a book, they are able to complete a quiz and this allows them to earn points. This 'points target' is personalised to your child and is linked to their reading ability. Your child may say they have a target of 7.2. This is the number of points they need to earn to reach their target.
At the end of every half-term, the children who have achieved their reading target will be entered into a year group raffle. This means one child from each year group will win a book of their choice (up to a value of £10). The targets will then reset.
We are encouraging children to read for 25 minutes a day. This can include reading to an adult, reading independently at home or during our 'reading for pleasure' sessions in school. The children are given time to take quizzes during the school day. However, they are also able to do this at home using the following link:
https://global-zone61.renaissance-go.com/welcomeportal/2048880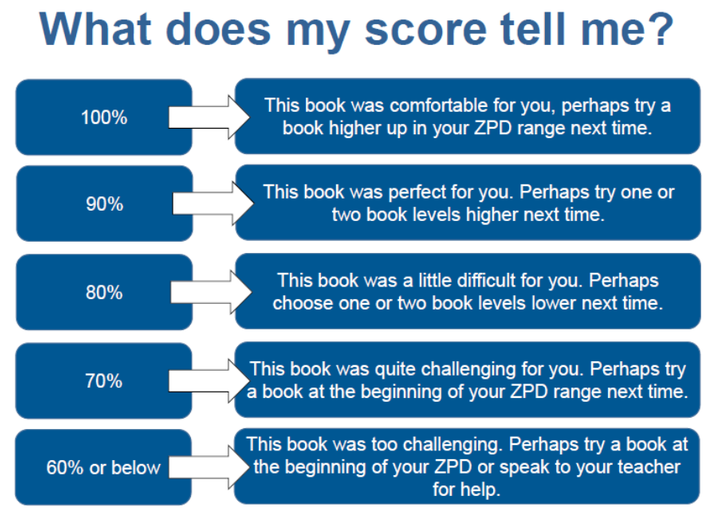 How can I find further information?
Visit the AR Bookfinder at www.arbookfind.co.uk to conduct a search of all available books with quizzes. You can also search for appropriate books according to topics of interest, book level, and it is also possible to find out which books that your child reads from home have a quiz along with their book level.
If you are reading a book, but it does not have a quiz, use the following link to make a quiz recommendation https://www1.renaissance.com/Customer-Center/Suggest-Quizzes-UK