About Us
Welcome to Broke Hall Community Primary School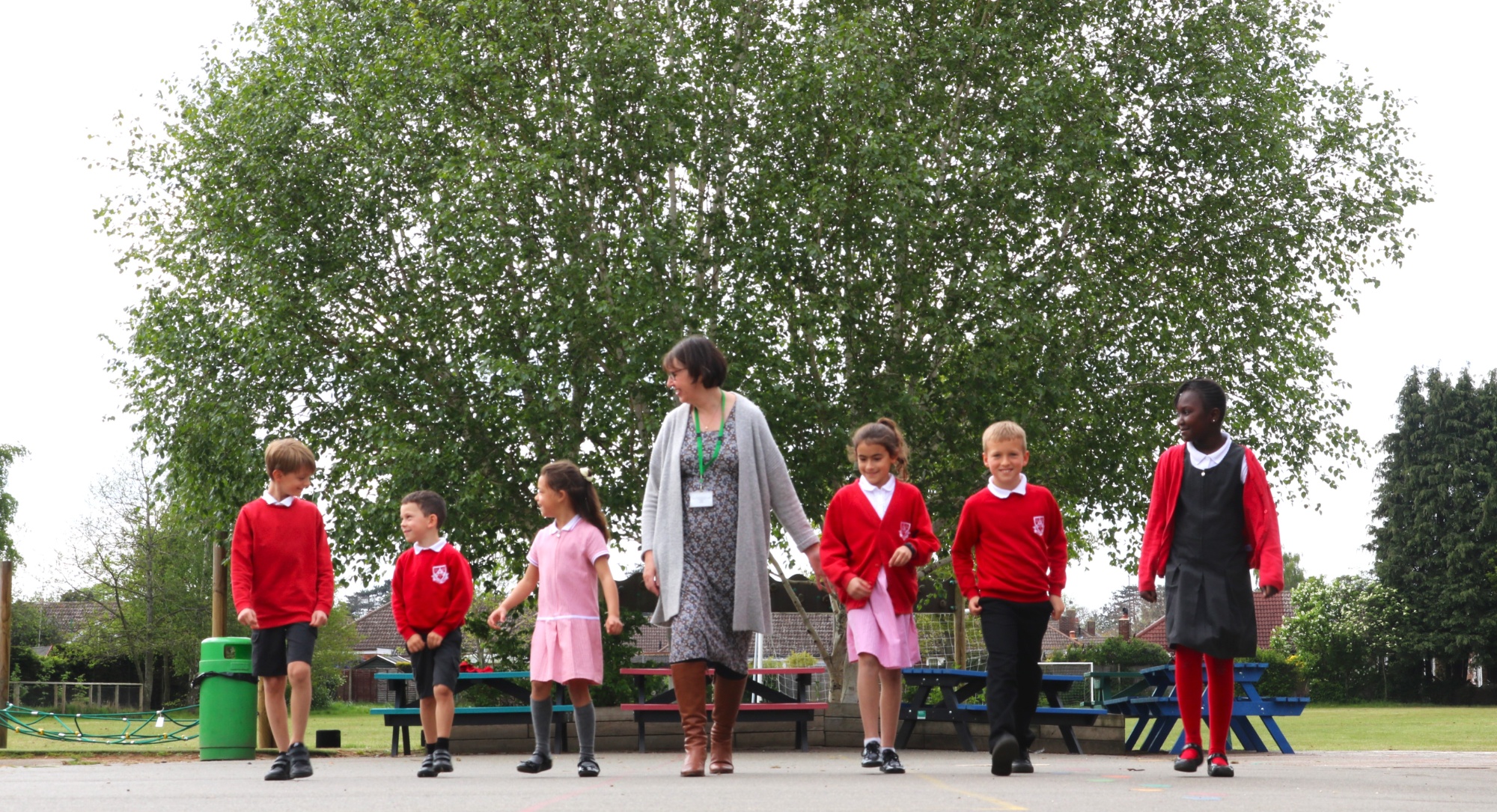 Welcome to Broke Hall Primary School. I hope that the information provided on our website will help you to gain an understanding about the life and work of our school.
At Broke Hall we are committed to delivering the highest standards of teaching and learning whilst maintaining a strong pastoral ethos.
Staff, supported by governors, work hard to deliver a broad and engaging curriculum. Children are valued as individuals and encouraged to participate in a wide range of activities enabling them to develop skills and attitudes, which will equip them for life.
Broke Hall Community Primary School is a large, friendly school situated in a pleasant residential area on the eastern edge of Ipswich. The school has excellent modern premises set in spacious grounds. We are comprised of 21 classrooms and a nursery brimming with learning, a nurture room, large library, group-work rooms and shared areas in constant use by Learning Support Assistants and volunteers. The school hall is used for assemblies, lunches and PE sessions. Outside we have a large playground that wraps around the school, a basketball court and a school field, which are all a buzz of activity at playtimes, lunchtimes and during PE lessons.
At Broke Hall, we strive to provide an environment that enables children to achieve high academic standards as well as developing an understanding of themselves and others in the communities in which they live.
We place a high value on establishing close links between home and school so that we can effectively work together to achieve the best for each child.
If you have any questions or queries or would like further information please do not hesitate to contact the school.
Mrs R Fairs
Headteacher
Values
At Broke Hall Primary School, the children lie at the heart of the decisions we make.
Our core values of inclusion, resilience, curiosity, knowledge & understanding and independence guides the things we do and the choices we make in school.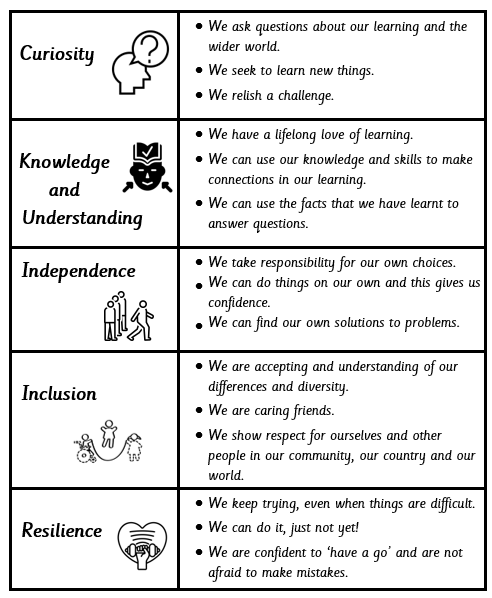 Our school is full of learning, respect, and friendship; where our vision is that all children are prepared for life by becoming;
Curious, independent learners who demonstrate skills, knowledge and understanding in their learning and who relish challenge
Sympathetic friends who enjoy learning and playing together
Thoughtful, inclusive, respectful people who care about the world, their country and who develop strong personal values
To fulfil our vision we will:
provide high quality teaching, which inspires a love of learning
challenge children by creating an environment and curriculum which excites/motivates/inspires children as learners
encourage growth mindset and a 'have a go culture', where children learn from their mistakes
teach our children to develop a sense of personal worth, self-discipline and an understanding of socially acceptable behaviour
value each child as an individual, with unique range of talents, interests, learning styles and needs
provide opportunities to develop an understanding and respect of British Values
involve parents as essential valued partners in the life of the school
appreciate and professionally develop a dedicated team of staff and governors; striving as educators to continually improve our own practice